President Message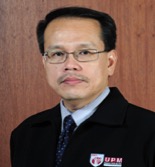 Prof Dr Zulkifli Idrus
I am honored and privileged to assume the role of President of the World's Poultry Science Association (WPSA) (Malaysia branch) since 2012. The growth of WPSA (Malaysia branch) has been propelled collectively by the individuals and all the past presidents and past members of the Executive Committee. I am inspired by the commitments of the past leaders namely Academician Emeritus Professor Tan Sri Dato' Dr. Syed Jalaludin Syed Salim, the first President, Emeritus Professor Dato' Dr. Abdul Latif Ibrahim, the longest serving President, and Dato' Dr. Vincent Tan, my predecessor.
WPSA is a long established and unique organization that strives to advance knowledge and understanding of all aspects of poultry science and the poultry industry. The need for such organization was stimulated by the developments in technology and an early indication that poultry production was capable of becoming a serious agricultural enterprise. The poultry scientists and technologist of the day, together with progressive poultry producers saw the importance of encouraging research and facilitating the spread of new information and ideas. Today, the major role of WPSA is to encourage, and help facilitate, liaison among research scientists and educators, and between those in research and education and those working in the many diverse sectors of the industry.
As we are in the second decade of the new millennium, all members must come together to share ideas and resources so we can plan and create a better future for the advancement in poultry science.